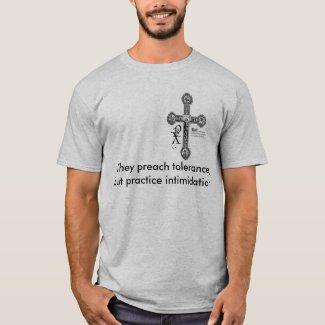 True Love Christian Tee
by
TradCathShop
$20.05
£18.35
They preach tolerance but practice intimidation - it's love & let live for all unless you're a Christian. Don't let them get away without seeing their cruelty for what it is.
_______
"May the Holy Cross be my Light. Let not the Dragon be my guide."
Short-Sleeve Unisex Catholic T-Shirt
Custom made in USA Gildan 64000 Unisex
Softstyle T-Shirt with Tear Away Label.
*

97.66% of our orders are shipped within 5 business days. During busy period up to 7 days